For an example of how this page might work, see Music That Makes Community. (Click "View Attached Resources" to see the videos.)
Copyright
© Kate Jones and Milly Cain 2019
Lyrics
"We are all weaving together… Fields of grace."
Listen
Soundcloud embed or video of the songwriters singing their song
Fields of Grace
In 2018 we were working on the … and we came up with this great theme for a conference…we had the final ceremony of the Reiki Alliance conference at Hothorpe Hall in Leicestershire. This wonderful willow Celtic knot art had been our centrepiece for the conference. We placed it in the grounds near a stream so it could grow there. Lovely memories of that time.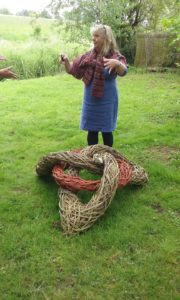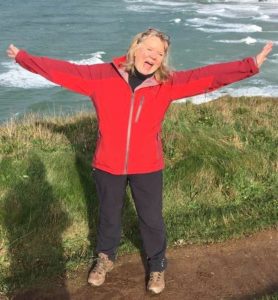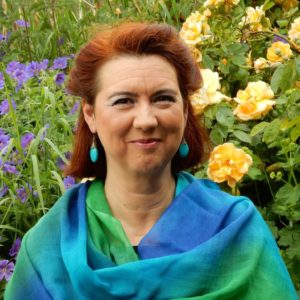 Sheet Music is printed here and there's a downloadable PDF too.
Maybe we can have multiple versions, for guitar and for piano?

Watch a Performance
Video of the song being performed
Learn to Sing It
Video of teaching people to sing the song
Songleader Training
Video of training songleaders to use the song with their communities.
Videos will all be hosted on YouTube in our video channel.
Music the Makes Community has this great upload tool on every song page. Users can upload video, audio, and print resources for a song. After an administrator reviews them, they may be posted to the song's page for the public to see. I would like to implement an upload feature like this next year.